Our local governors
Local governors are appointed by Anthem Schools Trust. They serve for a term of four years and can be re-elected for a further four years to serve a maximum of eight years.
Find out more about the current members of our local governing body by clicking on their names below.
Jonathan Bashforth - Vice-chair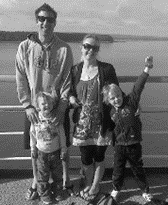 Jonathan is the father of two boys who formerly attended JKPS and lives in Herne Hill. He has been working as a lawyer in London following university in Birmingham and school in Devon and is currently in-house counsel and company secretary for a Canadian bank. Jonathan has a keen interest in languages having studied and worked in France many years ago and is enthusiastic about the opportunity the school offers for providing his and other children a bilingual education.
Jonathan is also a big fan of sports and (if you're unlucky) may be seen cycling, swimming and running (slowly) in Brockwell Park, Herne Hill Velodrome and the vicinity (please excuse the Arsenal gear!).
Kristine von Bebenburg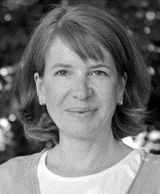 Kristine holds a master degree in economics and gained her NVQ3 degree in education, childcare, development and learning in 2008 in England. Before she started to work in childcare, Kristine was working in large companies in Germany as a business assistant to the CEO. She was responsible for all board meetings, supervisory board meetings and internal communications.
In 2008, she left her business career to establish the German Kindergarten in Herne Hill, where she served as Director for five years. In February 2013 she started the bilingual German/English Kindergarten Forest Hill as Manager and Director.
She very much enjoys working with children, parents and a wonderful team. At the Kindergarten she covers the areas around maths, science and more generally about understanding the world, and as local governor of JKPS she focuses especially on the Early Years curriculum.
Axel Heitmüller
Axel joined the Local Governing Body in 2019. His daughter and son both attend JKPS.
Peter Johnson – Chair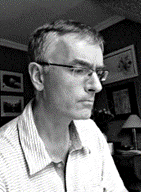 Peter is a long-term resident of Southwark. He started the project to form Judith Kerr Primary School in late 2010 and chaired the founder group through to opening. In his early years, Peter was brought up bilingually in English and German, and has always found learning new languages easy and fun. He regrets not having had an opportunity to capitalise on his bilingual start at school, and wanted to make this possible for children today, including his own.
Having qualified as a Chartered Accountant, Peter worked for nine years as Finance Director of insurance businesses in the City, and then founded and was CFO / COO of an online international insurance distribution venture. He has remained active in the early-stage technology and services sector, and is now CFO of Fable Data Ltd, a data aggregation start-up. Previously he was for many years a director of openDemocracy, an online publisher of articles on international politics and related themes, to which he has also contributed as editor and author.
Peter has been involved in a number of other educational activities: as governor of a primary school in Lambeth; assisting a start-up multi-academy trust; and engaged as a consultant to a project to form a number of new Alternative Provision schools. He has seen the diversity, potential, and aspirations of children and their families from all kinds of backgrounds at first hand, and believes passionately that good choices should be available to everyone.
Axel Maier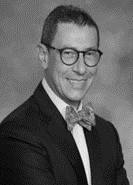 After living in Hong Kong for almost six years, Axel and his American wife returned to Clapham together with their daughter, who left JKPS in 2020. Being a bilingual family and appreciating the access that additional languages give to foreign cultures, he has a keen interest in multi-lingual education.
Axel spent almost 25 years in the asset management business. Most recently, he headed up the Asian business for an Australian company in Hong Kong and before that was the Head of Europe for a US firm, living in London and Singapore. He has wide experience of setting up new businesses and entering new markets. This included building and managing varied teams and partnerships, and also adapting to different cultures. He served as board director for regulated companies in Hong Kong, Korea and Japan and currently is a trustee of the Cambodian Children's Fund in the UK and Hong Kong. Here the focus is on helping children living in poverty to break out of the generational cycle through education.
Axel is a dedicated runner, yoga practitioner and weekday-vegan. He and his family also take advantage of what the rich theatre and museum scene in London has to offer.
Jean Ploetscher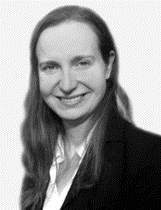 Jean is a Beckenham-based mother raising two bilingual children with her German husband. She has been involved with JKPS since 2011. Jean currently works in a policy role at the Bank of England. Before that she spent seven years in private practice as a transactional lawyer in New York and London. While living in New York, Jean qualified as an Emergency Medical Technician, volunteered as a medic with a local ambulance service, and co-founded a Queens, New York-based emergency rescue service.
Jean was lucky enough to have received an outstanding state school education, and would like to ensure that JKPS provides similar opportunities for others. She is the lead local governor on Admissions and also the link local governor for Inclusion and Special Educational Needs.
Jean's current side interests are maintaining a daily Mindfulness practice and the relentless pursuit of becoming a more patient/better listening/more chilled out parent. She hopes the first interest will support the second…
Elliot Read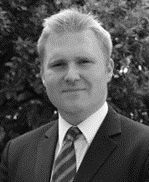 Elliot lives locally and has very much enjoyed serving on the local governing body of JKPS since June 2017. He studied French and German at university and, following a very brief stint with an investment bank, completed his teacher training before joining Dulwich College in 2006. In addition to classroom teaching, he has held various academic and pastoral positions, and from September 2021 will be one of the College's Deputy Heads.
Beyond these responsibilities, Elliot very much enjoys the co-curricular side to school life, part of which has included the organisation of and participation in many trips to France (Paris and Montpellier) and to Germany (Tübingen, near Stuttgart, and Berlin). As a linguist, Elliot is particularly drawn to the commitment of JKPS to modern languages, especially German, and to wider educational opportunities, particularly partnership work.
Frederik Rissom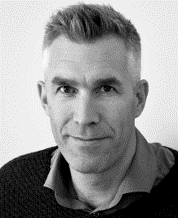 Having enjoyed growing up in France as a native German speaker, Frederik is passionate about bilingualism and the opportunities it brings – not just the enhanced mutual understanding of cultures but also the personal learning benefit it entails in other subject matters. He is raising his children bilingually as a consequence, and he was very happy to have been appointed to the LGB in 2016.
Frederik trained as an architect in Germany and the UK before moving to New York, working for a pioneering design and construction company. He moved back to London in 2002 and in 2009 established an independent local architecture studio, R2 Studio Architects, focusing primarily on low energy projects in the residential, education and community sectors.
Frederik moved to Herne Hill in 2008 with his family, living almost directly next to the school. Both his children are currently attending Judith Kerr Primary School.
Over the years, you might have seen Frederik supporting various musical school events on his double bass or guitar.
Amy Teichman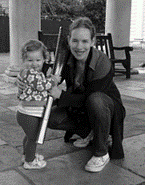 Amy lives in Beckenham with her husband, her daughter and son, who attend JKPS. She is originally from America where she grew up studying German beginning at an early age and through University. She is raising her children bilingually in German and English and hopes this will instil a love of language and other cultures in them.
Amy has a degree in Chemistry, but after working in the field for a few years, she decided to try something a bit more flavourful. She took a Culinary Arts degree and Masters of Nutrition simultaneously and is now also a licensed Dietician. After a spell as Executive Chef of Bellavitae, a small restaurant in New York City, Amy became Development Chef for a new healthy fast food chain, which is now in 10 locations in NYC. In 2009, she moved to London and married her English husband. She is currently the Quality and Nutrition Manager for Alliance in Partnership, a caterer who specialises in education catering. Amy writes menus and recipes for schools and helps make sure that all children have a healthy and satisfying school dinner. She was the second chef in the country and the first in London to win the Gold Food For Life Award for her menus. She currently works together with the Soil Association, local farmers and butchers to highlight the quality of British Farmers and Tradesmen. She hopes to complete her PhD in Public Health in the next few years.
Amy fulfils the role of Safeguarding Governor.